People and Community Matters!
We believe it is our social responsibility to give back to our community. Our leaders are involved in numerous initiatives within Canada and internationally. Specific interests are women empowerment, youth education and not-for-profit economic sustainability.

Women and Girls
Our leaders are volunteering to lead the transition of, Zonta Mississauga to become the 1st Zonta e-Club in Canada and 4th in the world and spearheading the annual award of a "Zontapreneur " scholarship to a young woman attending Sheridan College's Hazel McCallion Campus,  who plans to pursue a career as an entrepreneur.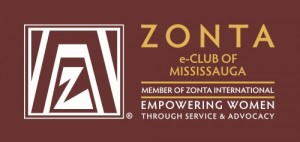 International: Youth Education
We are excited about Kanduu Learning, a global social initiative focused on delivering training and programs grounded in neuroeducaton.  The initial school project is expected to launch in Lagos, Nigeria and will be the first of its kind in the country to provide a fully inclusive education supported by a rich curriculum specifically designed to provide instruction based on the principles of neuroscience.